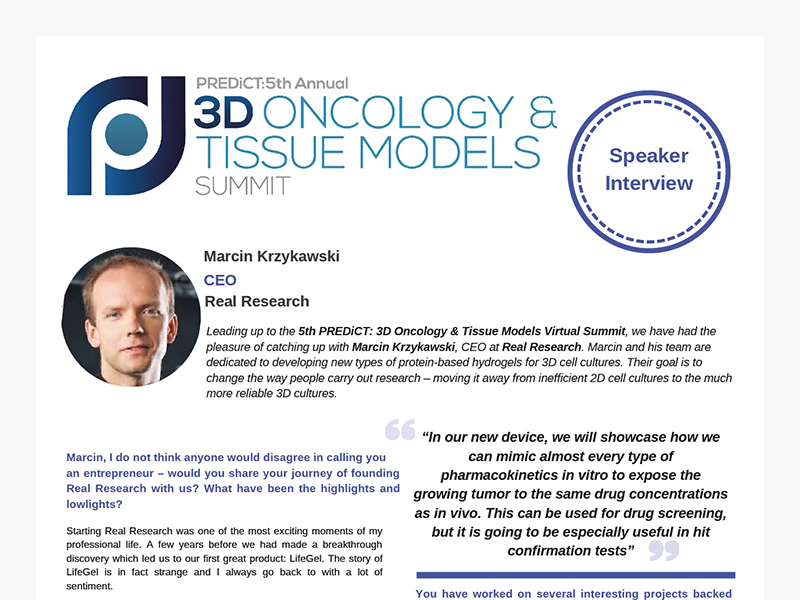 31 Oct

Interview with Marcin Krzykawski

Recently, Marcin Krzykawski gave an interesting and extensive interview during Predict 5th Annual 3D Oncology & Tissue Models Summit. Briefly, Marcin shared with us a journey for Real Research company founding and about several exciting projects he is currently participating in.

The icing on the cake was a premiere product he is excited to present for audience. This device will allow to mimic almost every type of pharmacokinetics in vitro to expose growing tumour to the same drug concentration as in vivo.  When one of Real Research client reaches a stage where there are several potential drug candidates to enter clinical trials (or even before animal studies), they will be able to test this drug in an almost in vivo like setup with highly humanized cell culture. He believe that this premiere product will be a breakthrough how people carry out their research. The product premiere will be mostly to find the right partners.

Marcin is looking forward to reveal his readouts with the audience.